What is
Insulpak®

?

Proprietary Radiant and Vapour Barrier, engineered and manufactured in Singapore. Composition of 5 layers, specifically put together for their individual properties for optimal heat resistance and prolonged robustness for durability.

This allows Insulpak to achieve up to 95% of Radiant Heat reflection, hence facilitating more efficient cooling under the applied area.
About
Insulpak®

Layers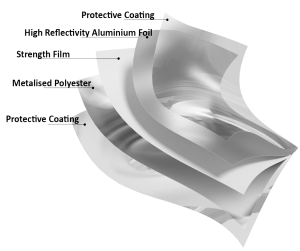 High reflectivity Aluminium Foil has radiant barrier properties of High Reflectivity and Low Emissivity, hence the foil acts as the first layer in reflecting significant amounts of the Protective Coating roof's heat back upwards.
The Low Emissivity properties of the foil reduces the amount of heat that the foil radiates High Reflectivity Aluminium Fqil into the building.
Strength Film Strength Film
Cross-woven to ensure optimal strength and puncture Metalised Polyester. resistance. Density of the film also allows Insulpak to have a higher thermal impedance, reducing heat conduction through the film. It is also non-permeable, allowing Protective Coating Insulpak to serve as a secondary waterproof barrier to roof leakage.
Metalised Polyester
Further enhances radiant heat reflectivity properties of Insulpak.
Protective Coating
Layers on both sides of Insulpak to prolong durability of surfaces, ensuring consistent long term performance.
What does it do?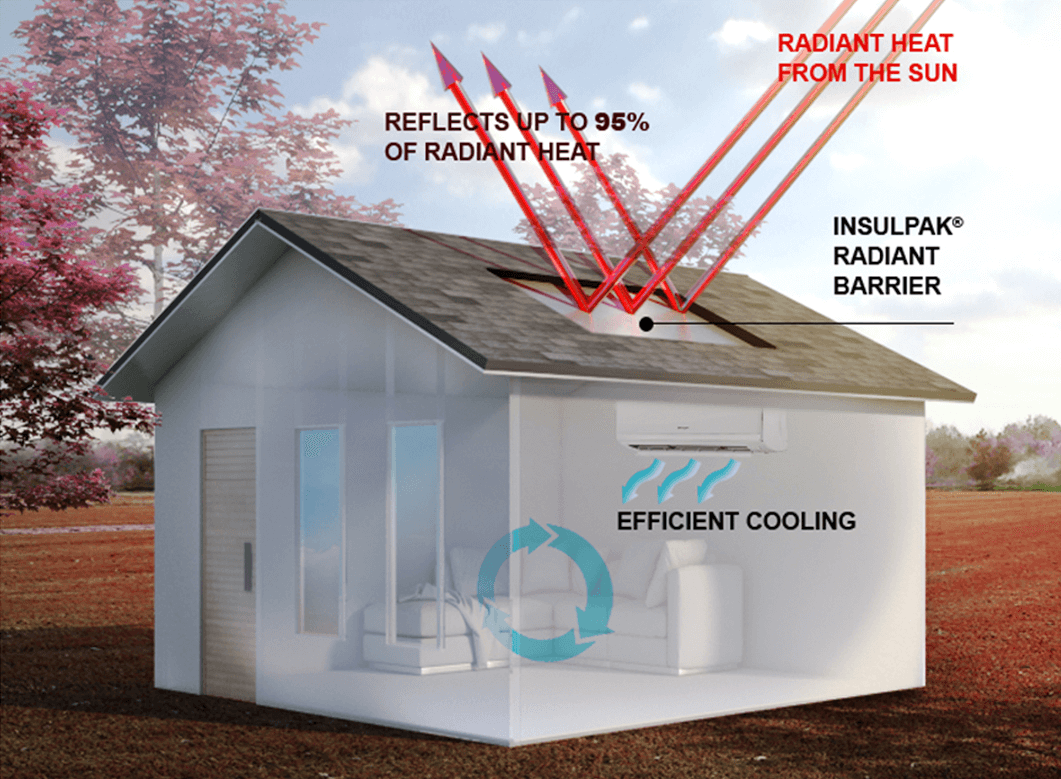 Reflects up to 95% of radiant heat Reduce heat flow up to 50%
Helps building to cool more efficiently {Il—Il} High tensile strength
Fast and easy installation Class Zero fire rating
Delamination resistant Long term cost savings to building stakeholder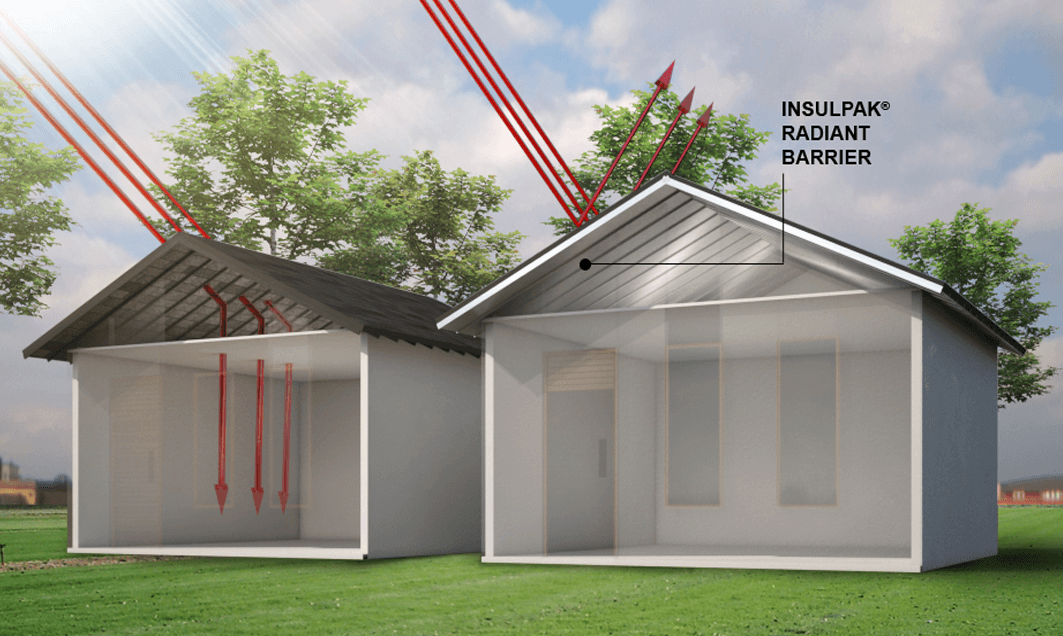 Reflects up to 95% of radiant heat Reduce heat flow up to 50%
Helps building to cool more efficiently {Il—Il} High tensile strength
Fast and easy installation Class Zero fire rating
Delamination resistant Long term cost savings to building stakeholder